Writing Center English
The Writing Center English offers a variety of mini-courses and workshops in the winter semester 2021/2022.
Check out our offerings below to improve your academic writing skills in English!
We cordially invite you to our weekly mini-courses to improve your acadmeic writing skills. Here you will find our offers for beginners and advanced students, during the semester. Moreover, you are able to receive 3 credit points, which you can have credited in the area of key qualifications (SQ).
Our special highlight: "Academic writing à la carte" - put together your own seminar with the mini-courses of your choosing.
The enrollment deadline on C@MPUS for the SQ: Writing Center: Academic Writing à la carte is January 16, 2022. This is the latest possible date for you to complete the required amount of six mini-courses of your choosing to fulfill the SQ-requirements in the winter semester 2021/22.
Further information and registration options can be found here on C@MPUS:
Are you studying or doing your doctorate and looking for courses on specific topics of academic writing? Then visit our mini-courses! Here you will learn how to take the different steps from the first idea to the finished text.
You can enroll in our mini-course offerings without fulfilling the SQ requirement. If there is a specific topic in the area of academic writing in English that you are interested in or want to improve , just sign up for one or more mini-courses.
These mini-course offerings are intended for students who would like to begin to write or to develop their existing writing skills further, but according to their individual needs rather than in the traditional and semester-long course model. The approximate workload for one mini course is 3 hours (WebEx session + working on online materials + final assignments).
For a general overview of the mini-course offerings in the winter semester 2021/2022:
Mini-Course List_WS2021-22.pdf (chronological list including course period and WebEx meeting times)
Mini-Course Descriptions_WS2021-22.pdf
For more information and registration, please visit the link below. Registration for the mini-courses in the winter semester is possible now.
New workshops for the winter semester 2021/22 announced soon!
Academic Employees of the Writing Center
Freelance Lecturer of the Writing Center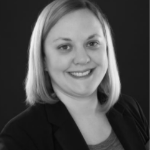 Dr.
Lucy Blaney-Laible
Head of the Language Center
Portuguese/Spanish Language Coordinator