The Writing Center English offers a variety of mini-courses and workshops for students, Ph.D. students, Post-Docs and researchers in the winter semester 2022/23.
Check out our offerings below to improve your academic writing skills in English!
Academic Employees of the Writing Center
Freelance Lecturer of the Writing Center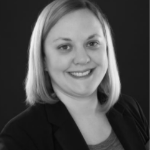 Lucy Blaney-Laible
Dr.
Head of the Language Center
Portuguese/Spanish Language Coordinator