English as a Medium of Instruction (EMI) & Lehrwerkstatt
The ability to teach in English is an indispensable skill in the academic marketplace. In this program, EMI Navigator, university instructors will learn methods for lecturing competently in English while considering how to establish clear standards that take cultural differences into account. This program is not meant to interfere with your teaching methods. On the contrary, we will work together to adapt your teaching materials for an English-speaking international audience. You bring the subject knowledge, and we provide the language and intercultural competence so that you and your students can have the best possible communication.
Our program - EMI Navigator | Helping you do your best teaching in English - supports you as you adapt your teaching content into English:
Adjusting your course materials to an English-speaking international audience

Making your presentations accessible and understandable*
Lecturing in English in a clear way

Communicating clear expectations (deadlines, project instructions, evaluation standards etc.)

Giving effective feedback on oral and written projects using our easy-to-adapt rubrics

Holding office hours

Dealing with difficult questions
Giving constructive feedback

Teaching with intercultural competence

Dealing with disagreement and controversy
Fostering comprehension and active participation in the classroom

Setting clear academic integrity standards (plagiarism and fraud) for students of various cultural backgrounds
Please feel free to contact me, Gretchen Chojnacki-Herbers, if you have any questions, or visit us on our ILIAS page: EMI Navigator
*Please note this is not a translation service. We help you adapt your lectures/ presentations/ slides/ scripts into English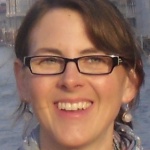 Gretchen Chojnacki-Herbers, M.A.
Academic employee (Teaching in English)
Coordinator for Arabic, Norwegian, Russian, Swedish, Turkish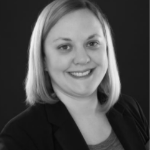 Lucy Blaney-Laible
Dr.
Head of the Language Center
Portuguese/Spanish Language Coordinator